Mindful Healing & Wholeness

​Nancy Brutsche', MSN, RN, PMHCNS-BC
MINDFULNESS-BASED
​PSYCHOTHERAPIST & MEDITATION TEACHER​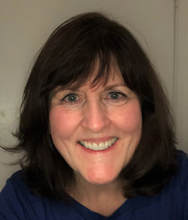 Hello,
"What lies behind us and what lies before us are tiny matters compared to what lies within us." ~ Ralph Waldo Emerson
MY FOCUS
All that you seek already lies within you. It is my great pleasure to assist you in healing through what's keeping you stuck and suffering and in opening you up to your wholeness. Whether you are struggling with depression, anxiety, trauma, grief, relationship issues, acute or chronic illness, pain, feeling stuck, existential or spiritual issues, or simply seeking what calls you or what you have been missing, I am here to assist you in finding the freedom, peace, love and joy that you desire [see my section on
Approach, Methods and Training
below for more details].
EXPERIENCE AND CREDENTIALS
I have a masters degree in adult psychiatric-mental health nursing, and I am a board certified
CLINICAL NURSE SPECIALIST in ADULT PSYCHIATRIC-MENTAL HEALTH NURSING and NURSE PSYCHOTHERAPIST.
I have over 35 years experience in the field of health and mental health, 30 years in psychoneurobiological clinical research, 18 years experience as a psychotherapist, and have worked with every age group and with a wide range of mental, emotional, social, spiritual, and physical health conditions.
​
​I also have over 17 years experience in meditation, 14 years in practicing mindfulness/Vipassina/Insight meditation, 10 years teaching mindfulness/Vipassina/Insight meditation and over 13 years of integrating mindfulness and meditation into my psychotherapy work. I am an
Affiliate Teacher at the Insight Meditation Community of Washington (IMCW)
with Tara Brach(
http://imcw.org/Teachers.aspx
) and teach and mentor mindfulness and meditation in various capacities, including the online
Power of Awareness program by Tara Brach and Jack Kornfield.
APPROACH, METHODS, and TRAINING
As I grow as an individual and a practitioner, it becomes more and more clear to me that when we are disconnected from the core of who we truly are, we experience emotional, physical, mental and spiritual pain and suffering as result of that disconnect. This disconnect also limits our capacity to connect with others, the world, and that which is greater. What I have also come to learn is that the portal to our wholeness is through our bodies and our hearts. Yet, we are so conditioned in this world and this country to live from the neck on up, disconnected from our bodies and our hearts and entangled in and hijacked by our minds. When we live from our body and our hearts, our minds align with our inner wisdom, and we are able to experience greater levels of insight, aliveness, peace, joy, and love within and around us.
​I come from a Holism framework. When I see you, I don't see disease or problems, I see you as already having all that you need within yourself. We come into this world with specific biology, particular temperments, and effects of exposure to experiences in utero. We then experience the supportive and non-supportive experiences in life, that in conjunction with our biology, temperments and conditions, contribute to the status of our health and wellbeing. As a result, we typically have some aspects of our health and wellness that are aligned closely with our wholeness, and some aspects that are separated by various degrees from our wholeness. My role is to meet you right where you are, and assist you in clearing through what's stuck and blocking you, and help you open up to all that you already are.
While
MINDFULNESS
,
SOMATIC EXPERIENCING, POLYVAGAL THEORY and NEUROSCIENCE
are three of my central methods/frameworks, I work in an integrative way, bringing a variety of supportive and therapeutic approaches into the process. Here are some of the trainings, experiences and methods that provide me with a rich assortment of tools for my toolbox:
I have training in
Cognitive Therapy
(through the Beck Institute of Cognitive Behavior Therapy),
Eye Movement Desensitization and Reprocessing (EMDR) (
through the EMDR Institute),
Somatic Experiencing (SE)
[currently in a 3 yr. training with Peter Levine's SE Trauma Institute],
​ Alchemical Alignment
[combines body work, energy work, Somatic Experiencing, and more, developed by Bridget Viksnins]​,
Buddhist Psychology
,
neuroscience
​,
Polyvagal Theory,
the
Focusing
M
ethod
, r
elational therapy
, a
ttachment theory/framework
,
family systems theory/therapy
, the
Enneagram,
and the
12-Step Recovery
approach.
I also have extensive training in
​Mindfulness Meditation,
including a two-year meditation teacher training program through the
Meditation Teachers Training Institute (MTTI)
with teachers
Tara Brach
, Jonathan Foust, Hugh Byrne, and Pat Coffey,
Mindfulness-Based Stress Reduction [MBSR] (
with Jon Kabat-Zinn)
, Mindfulness-Based Cognitive Therapy [MBCT]
(with Zindel Segal and Jon Teasdale),
Mindful-Self Compassion (MSC)
(with Kristen Neff and Christopher Germer), and
Mindful Eating and Conscious Living (MECL) (
with Jan Chosen-Bayes and Char Wilkins)
.
​ I have additional training and experience in bringing mindfulness to a variety of conditions such as chronic illness (Jon Kabat-Zinn, Peter Levine, Susan Bauer-Wu, Elana Rosenbaum), grief and death and dying (Frank Ostaseski), anger (Ruth King), relationships (Tara Brach & Jonathan Foust), and more.
WHO I WORK WITH in PSYCHOTHERAPY
I work with
ADULTS with a WIDE RANGE OF HEALTH AND WELLNESS NEEDS including:
---
Depression
Bipolar Disorder
Anxiety (of various kinds)
Trauma/PTSD
Eating Issues
Addictions
Learning Disabilities
ADD/ADHD
Grief and Loss
Life Transitions
Relationship Issues
Self-Growth
Spiritual/Religious/Existential Focuses
Medical conditions
Pain
Cancer
Chronic Illness


WHO I WORK WITH in MINDFULNESS/MEDITATION TEACHING
I work with PEOPLE OF ALL AGES. See my SERVICES and PROGRAMS tabs/sections for further information on what I am doing with my meditation teaching.
​
I HOPE TO HAVE THE PRIVILEGE OF MEETING YOU AND ASSISTING YOU ALONG YOUR LIFE'S JOURNEY.